MEET THE O.P.S.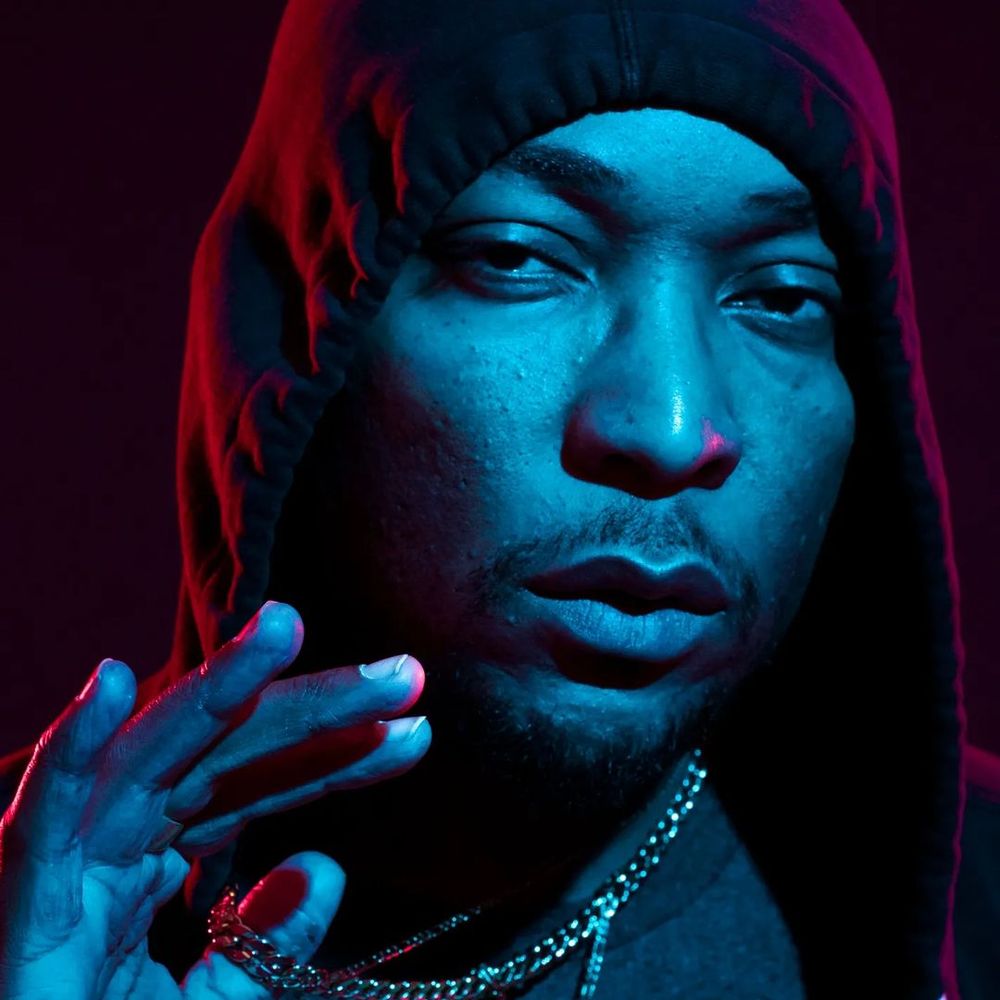 MIC TERROR
Born in Chicago and raised on the outskirts in a lower-class suburb south of the city known as Riverdale, IL. It is here where he crafted his witty rhyme style of rapid-fire punchlines with astonishing precision, and the balls to say what most wont with charm and sense of humor to make you smile and laugh while he says it. Mr. Terror has risen to the top of the Chicago hip-hop scene as one of its most respected and promising lyricists to come out the city, also a fierce performer, Mic has rocked the stage with the best of the best, sharing stages with such acts as Kanye West, Lupe Fiasco, M.I.A., OutKast, Lil Kim, Gym Class Heroes, Public Enemy, Matt and Kim, Wiz Khalifa, Currenc$y, Mike Posner, Bone Thugs, Slick Rick, YelaWolf, A-Trak and many others. Mic has also worked with many elite producerss and artists such as NO I.D., Da Internz, Nez and Rio, Chance The Rapper, Mano, Chuck Inglish, Common, Cardo, G Herbo, King Louie, No Name, Twilite Tone, Flosstradamus, Araab Musik, M.I.A, Don Cannon, Freddie Gibbs, Travie McCoy and more. Armed with lyricism, dope beats and an imaginative sense of humor, Mic is ready to bust out of Chicago and take the world by storm.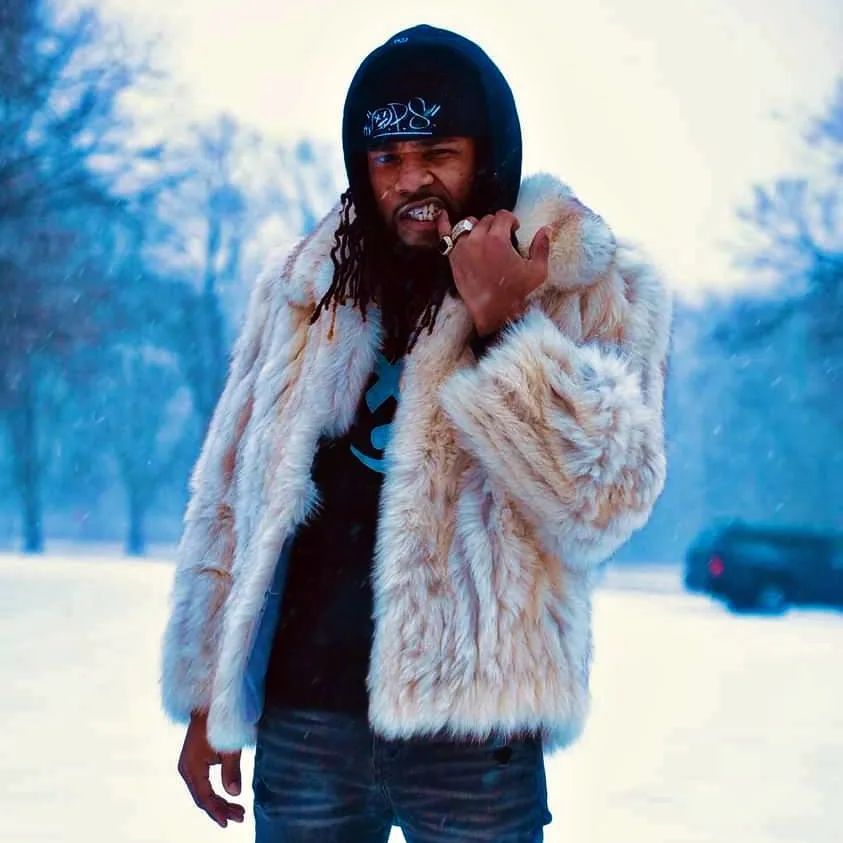 BRUUS
Chris Hughes, known as BRUUS (Bring Reality Uncut Utilizing Sound)[pronounced "Bruise"] is a multi-talented polymath from Chicago. He discovered hip hop through his environment, noting the Geto Boyz "Mind Playing Tricks On Me" as the first song he remembers. 
His gruff tone mixed with syrupy melodies and very witty  metaphors cover the topics of overcoming the worst of setbacks and reflecting on growth from life on the street to legit entrepreneurship. He has dropped 6 projects, and has worked with the likes of Yo Gotti, Pusha T, Bump J, Mistah F.A.B., opened for Cardi B, Lil Bibby, PNB Rock, and many others and has both produced for and toured with countless independent acts across the nation. He won an Underground Music Award for his first EVER single "I'm Raw" and has had music featured in FakeShoreDrive, The Source, XXL, and several other publications.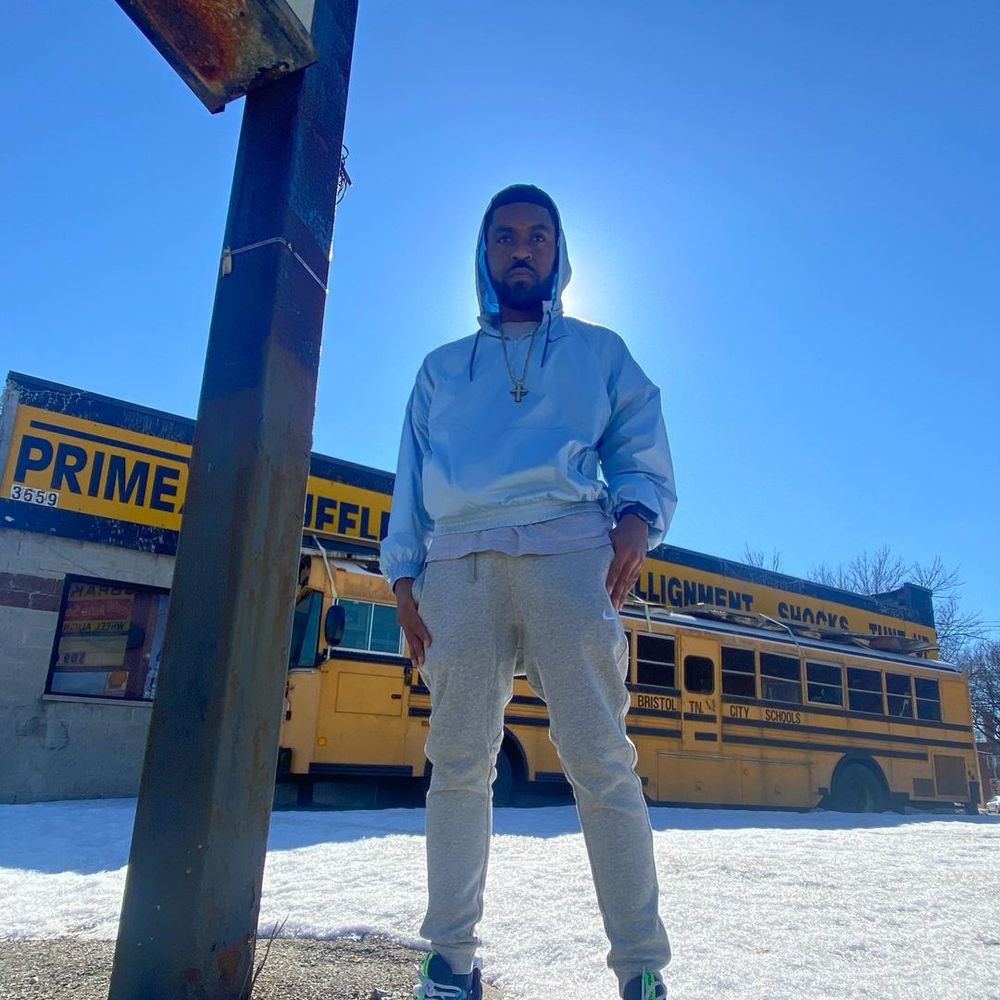 GZUS PIECE
Gerik Raglin, better known as Gzus Piece and hailing from the south side of Chicago.
Gzus Piece is probably best known for dropping a series of well reviewed mixtapes as half the group White Gzus and also as part of ex-rap group Treated Crew.
White Gzus: one of the best up-and-coming Chicago rap groups today – Chicago Tribune
White Gzus: What's good and at times great about the White Gzus project is that—despite the slight blur on the image—the picture feels fresh and unique – Pitchfork
Gzus' musical influences are ever changing but touch on the likes of Goodie Mob, Gil Scott Heron, 3 6 Mafia or Wu Tang Clan at any one moment.
In 2013 he released an EP called "fuck y'all the ep", which features Chance the Rapper on the intro.
Between 2014 and 2019 he released a 4 part mixtape series called "Stackin n Mackin" as half of White Gzus alongside Blanco Caine.
Between 2012 and 2014 he appeared on 2 albums (TreaTed and Treated Tribe) under his ex-group moniker Treated Crew. They performed at the Pitchfork Festival 2015 on DJ Spinn's set.
His new album "soxndrawz" featuring S.C. is a 33 minute experience - a display on how hip hop music is supposed to sound. Rhymes, Truth, Hard Beats and Vibes.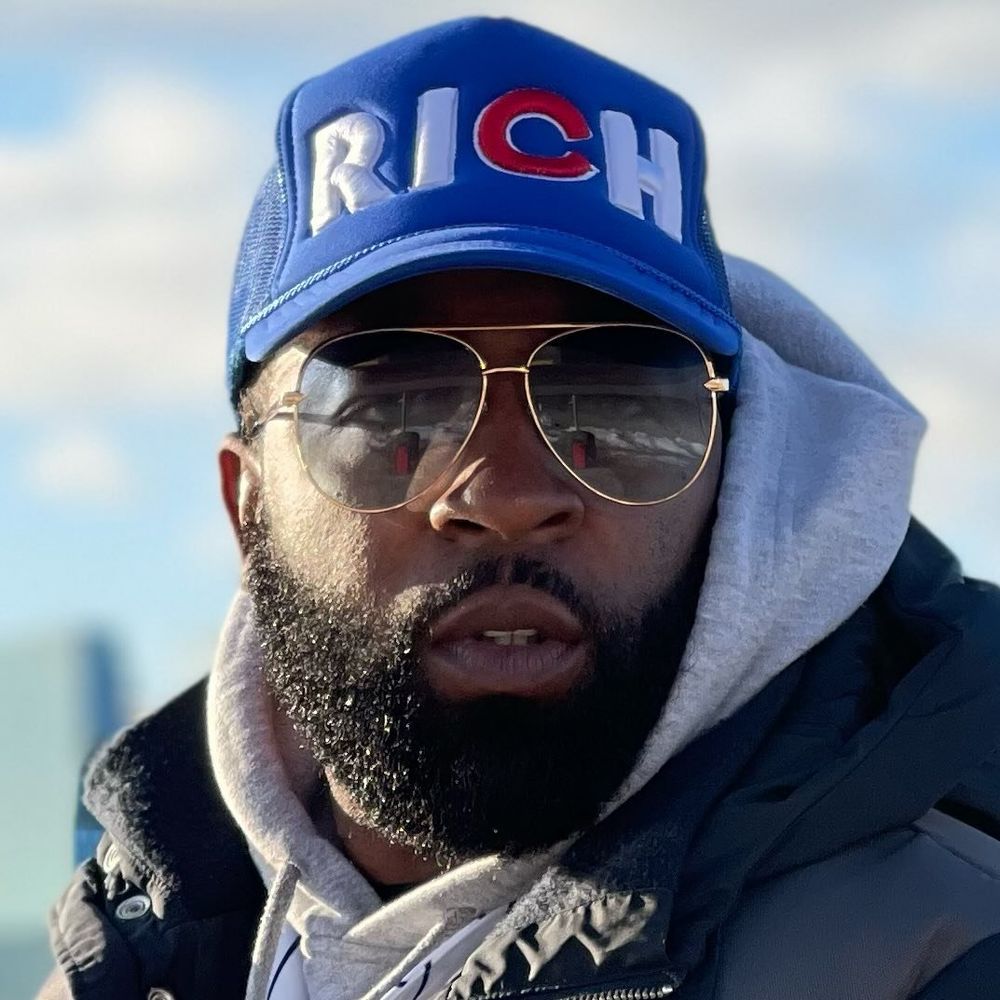 MAVERICK GAWAIN
Maverick Gawain(pronounced Ju-Wan) is an artist from the North side of Chicago, IL . He started rhyming at the age of fourteen inspired by the lyrics of NaS, "It ain't hard to tell" which led him to become a young MC himself.
In 2010 Maverick established his production company DREEM KATCHER MUSIC where he began to take the necessary steps to branch out and market himself. In 2011 IMAV released his first mixtape, Pardon My French putting him on the local and internet radar. Maverick's constant hustle, dedication and passion for music led to him releasing 4 more projects after the first was so well received entitled "Dream Katcher", "Leaving You To Find Me",Leaving You To Find Me AGAIN", and his latest released "Stay At Home" all projects being self produced.
In 2012 IMAV was named by the highly regarded Undergroundhiphopblog.com as Artist of the Year, which lead him to LA where he was a featured artist opening for the legendary West Coast MC, Tash of the Alkaholiks which also led to him calling the left coast home for the past couple of years. As of lately Maverick recently closed his "Leaving You To Find Me" series with closing project "Leaving You To Find Me 4EVER" and newwly released critically-acclaimed "Winning Season".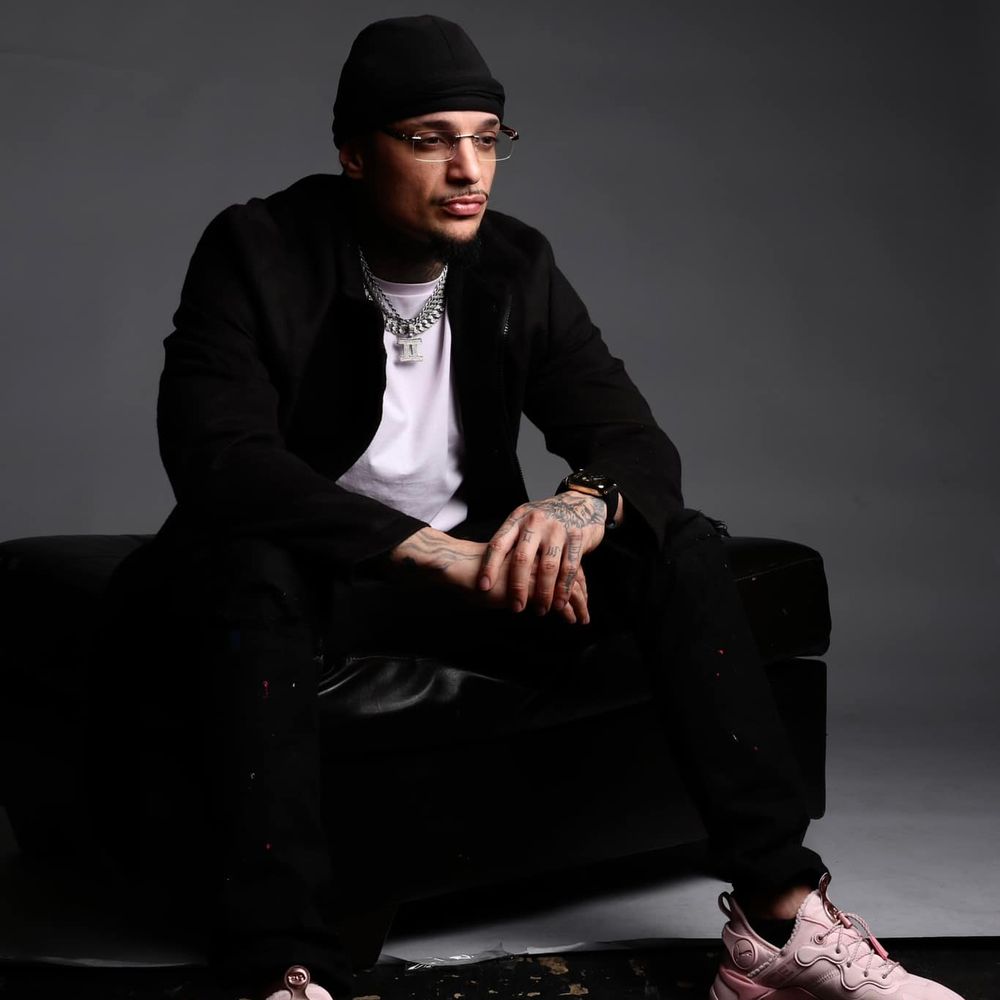 JUNO LOST KAUSE
Miguel Vazquez, known as Juno Lost Kause, is a bilingual artist/songwriter born in Florida,yet raised in Chicago. He's known for his incredibly fast rapping skills and dope lyrical content, as heard in his 7 track Fuck a Hook series. However, he has evolved into more of a crooner, and flexing his songwriting skills  creating spanglish trap, as heard in "Brujeria", dance hall, as showcased in "You Got Me", a mixture of hip hop and soul,  "Butterflies" and now spnaglish drill, reggaeton, and Jersey Club. His versatility is one of his biggest strengths.
Juno Lost Kause has toured the United States several times, and is the artist you'd turn to for music everyone could enjoy. His versatility is unmatched and his unique style sets him apart from all the rest. He does not box himself into one style of music and has no limits. He has the most anticipated new releases, as his 30,000 fans just never know what he'll put out next, but what they do know is that It'll likely be nothing less than an incredible song or body of work. He has released 4 projects, Good For Nothing, Gem In I, Anastasia, and The Story of Romeo. In 2022, he released a single that went viral with Chicago legend Katie Got Bandz called "Bruce Lee".